Basic Information:
Company Name: shenzhen zhonganneng intertrational trade ltd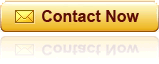 Company Location:China
Buyer or Seller:I want to buy
Product Catalogue:Metal Recycling
Detailed Information:
Business Type:Recycler
Keywords:used rails,scrap,hms1/2,Meat Railer
Address:
Introduction:We ZhongAnNeng International Trade Ltd from China want to buy Used Rails R50-R60, below are the details.



Quantity is 100,000 ton per month for one year.
Destination port is China, Nansha.
Provide specifications and supply capacity.
Mode of payment by SBLC/DLC with 2% PB.
Term of payment is at destination port after CCIQ.


Please quote us your best CIF China Nansha price. Awaiting for your earliest reply. Thank you.