Basic Information:
Company Name: ABCO International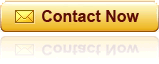 Company Location:Pakistan
Buyer or Seller:I want to sell
Product Catalogue:Plastic Recycling
Detailed Information:
Business Type:Recycler
Keywords:Pom,Abs,Pc,Ldpe,Pet
Address:Office # 302 Dalwood Centre main Autobahn road
Introduction:AbCo International involved plastic recycing business for last 11 Years.

Having network of sources and buyer all around the world.

Our main market is Korea,Malaysia , Europe and Middle East.

We deal in all products of pom,poly carbonate pc, pet pvc ldpe scrap,

We supply in bales, regrind and also recycled form.