Basic Information:
Company Name: SCRAP METAL GROUP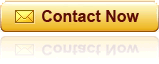 Company Location:Ukraine
Buyer or Seller:I want to sell
Product Catalogue:Metal Recycling
Detailed Information:
Business Type:Recycler
Keywords:PP bag scrap
Address:Zhovtnya
Introduction:SCRAP METAL GROUP LLC. is a Ukrainian scrap based company.

Our company was founded in 2014 in Donetsk, Ukraine. We began in February 2014 as a scrap collecting company and since then we move from from collecting to sales of some scrap products like, Aluminum Auto Wheels, Aluminum Breakage, Aluminum Cable, Aluminum Copper Radiators, Brass Shell Cases with Primers, Brass Shell Cases without Primers, Brass Small Arms and Rifle Shells, Copper Cathodes, Copper Compressors, Copper Pewters, Copper Radiators.