Basic Information:
Company Name: Advanced Metals and Alloys Recovery Limited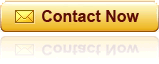 Company Location:Hong Kong
Buyer or Seller:I want to sell
Product Catalogue:Metal Recycling
Detailed Information:
Business Type:Trader
Keywords:HMS,PNS,SHRED211,6063
Address:2nd Floor, Cameron Comm Centre,
Introduction:Advanced Metals and Alloys Recovery Limited primarily deals in Ferrous and Non Ferrous scrap metal. With a global team, specialising in Asia Pacific and Oceania, we are able to procure vast grades of metal scrap which conform to internationally recognised specifications for sale to domestic and international markets.

We are affiliated with small to large scrap yards, collectors and waste management companies in the USA, UK & New Zealand. We are a channel between local and small to large-scale scrap yards, collectors, major steel mills and recyclers.

Hong Kong is our headquarters for sales & marketing and trading and brokering of physical bulk and containerised commodities, with associates around the globe. We are a specialised team of sales and marketing experts, operations and logistics professionals, and lawyers who oversee the management of our global supply chain for large national and multi-national manufacturers.

With the support of our global footprint, we maintain the strongest commitment to achieving our business goals and success in our industry. We bring together the experience, local knowledge and networks of the best and brightest men and women in the industry, handling multi-platforms for multiple commodities. We also offer brokering expertise and in depth market insight to our client base of utilities, traders and steel producers worldwide.

Our supplies are diligently selected and processed according to international quality standards. Our team of professionals ensures meeting the exact specifications and varied needs of the customers. We constantly explore new business opportunities & avenues in international markets and to build long-term business relationships with new companies.