Basic Information:
Company Name: TOPAK INS. MALZ. TAAH. SAN. VE TIC.LTD.STI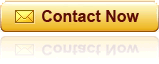 Company Location:Turkey
Buyer or Seller:I want to buy
Product Catalogue:Plastic Recycling
Detailed Information:
Business Type:Manufacturer
Keywords:membrane,,insulation,rcycle,plastic,hdpe
Address:Sultaniye Mah. 350. sk no:1 selale plaza k:5 d:64 esenyurt
Introduction:We are producer and foreign trade company in TURKEY.We are creating our supply chain in recycle plastic and metal sectors.