Basic Information:
Company Name: Sistemas Agrorentables SL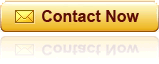 Company Location:Spain
Buyer or Seller:I want to buy
Product Catalogue:Metal Recycling
Detailed Information:
Business Type:Trader
Keywords:Urea,Iron Ores,D2,Solar,Agro
Address:Calle Fortaleza Y Plaza 20 ,1º Izquierda
Introduction:We are traders. We have our network of traders. We deal with real products and real prices. Total discretion, confidentiality and honesty is guaranteed. Our busines is based on one to one contact and personal introduction.