Basic Information:
Company Name: RM-group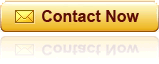 Company Location:Belgium
Buyer or Seller:I want to sell
Product Catalogue:Plastic Recycling
Detailed Information:
Business Type:Recycler
Keywords:PET,PVC,PE,LDPE,PP
Address:SMALLANDLAAN 35
Introduction:Raw Materials Recycling Group is an international company based in Belgium
with more than 10 years of experience and specialized in the collection and recycling of all types of production waste. As specialists we give waste a second life in the form of raw material or energy (waste-to-energy).

We can offer all kind of production waste such as PET, PP, PE, PVC, PS, PU, SAN, PC, PBT, PVB and many more.