Basic Information:
Company Name: E-smart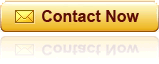 Company Location:Zambia
Buyer or Seller:I want to sell
Product Catalogue:Electronic&Computer Recycling
Detailed Information:
Business Type:Service Provider
Keywords:Electronic,Waste,Management,Services
Address:Cairo road findeco house 21st floor
Introduction:E-smart electronics Limited is a company involved in the management of electronic waste and t disposal in an environmentally friendly manner.We have been is existence since 2015. We are looking to pioneer e-waste services offering the best disposal method and in an environmentally friendly manner. We believe in innovations that matter. We want to establish a link that will allow electronics that cannot



Electronic waste management services. Comprising of handling,collection,dismantling, refurbishment and recycling of e-waste.