Basic Information:
Company Name: Special Oil Projects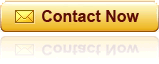 Company Location:Kazakhstan
Buyer or Seller:I want to sell
Product Catalogue:Plastic Recycling
Detailed Information:
Business Type:Trader
Keywords:Plastic,Paper,Glass
Address:Iltipat 55
Introduction:The company was registered in August 2003. Since the establishment of the main areas of activity is logistics and supply shift camps, supply of fuel (bunkering of ships).

MARINE ENGINEERING bunkering of diesel and fuel DELIVERY FOR PRODUCTION FACILITIES
Experience trade fuel is about 6 years in the market of Kazakhstan. The company closely cooperates with manufacturers of Kazakhstan and Russia.

SUPPLY OF VARIOUS MATERIALS AND EQUIPMENT FOR THE FULL OPERATION OF SHIPS AND MARINE ENGINEERING
SOP provides a variety of materials for vessels Saipem Kazakhstan Branch, ErSai Caspian Contractor, Wagenborg Kazakhstan BV, etc.

DELIVERY abrasive powder or garnet sand
Since June, 2009. "The SOP" LLP acts as the official distributor of "Uralgrit" -the largest Russian manufacturer of abrasive powder.

CATERING. GRANT range of services for food, for cleaning indoor and outdoor area and in LAUNDRY WORKS
The company is ready to provide an uninterrupted supply of food and economic resources, regardless of the time of year and weather conditions.

SUPPLY BUILDING DATABASE various types of welding consumables and equipment Brand ESAB WELDING
LLP «Special Oil Projects» is the official distributor of concern "ESAB".

PROCUREMENT VARIOUS KINDS OF GOODS
Construction materials: gravel, sand, cement, iron manganese concentrate, resin, metal.