Basic Information:
Company Name: Special Oil Projects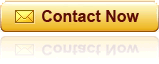 Company Location:Kazakhstan
Buyer or Seller:I want to sell
Product Catalogue:Paper Recycling
Detailed Information:
Business Type:Trader
Keywords:Paper,Plastic
Address:MIcrodistict Dostyk, 55, Iltipat str.
Introduction:The company was registered in August 2003. Since the establishment of the main areas of activity is logistics and supply shift camps, supply of fuel (bunkering of ships).
At this time, the company is among the authorized suppliers of such large operators and shipbuilders like, AGIP KCO, NCOC, TengizChevrOil, ErSai Caspian Contractor, Keppel Kazakhstan, Kazakhstan Caspian Offshore Industries.
During its activity Special Oil Projects participated as a supplier to the project as "Asian Gas Pipeline" (Zhambyl oblast., 2009). "The complex gas treatment" (p.Chinarevo, WKO), «Hook up & commission» ( Ersai , p.Kuryk, Mangghystau., 2011-2013.), "Karabatan" (p.Karabatan, Atyrauskaya obl., 2004-present time), "Construction of a pipeline in the Northern Caspian" (m / p. Kashagan 2004- up to now).