Basic Information:
Company Name: Plastic Recycling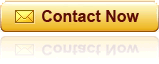 Company Location:Mexico
Buyer or Seller:I want to sell
Product Catalogue:Plastic Recycling
Detailed Information:
Business Type:Recycler
Keywords:sell,HDPE,PP,plastic,recycled
Address:Carretera Chapultepec a Santiago Tianguistenco s/n
Introduction:We are a Mexican based HDPE and PP recycling plant dedicated to the processing and sale of HDPE, PP free of scrap and moisture in flakes and pellets per ton.

Also we sale the scrap!!

We can produce up to 400 tons per month at full capacity
We can send our product worldwide, and we can negotiate the logistics and shipment arrangement (some conditions may apply)

For more information please visit our website: plasticrecycling.com.mx
Also we have our mail available for inquiries and sales : sales@plasticrecycling.com.mx
and a Chat service within our website, our customer service is available normally at GMT-5 México City Time Zone and with an appointment at GTM-8 China Time Zone any business day.