Basic Information:
Company Name: GLOBAL RESOURCING INC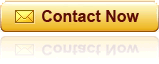 Company Location:USA
Buyer or Seller:I want to sell
Product Catalogue:Plastic Recycling
Detailed Information:
Business Type:Trader
Keywords:HDPE,LDPE,PET,PP,PVC Soft
Address:5510 East ten mile rd warren
Introduction:We deal in the Supply and Distribution of Plastics Raw Materials as well as Paper waste Materials.
We believe in the delivery of quality goods and expansion of business through competitive low price of goods.
Interested buyers and partners in business do feel free to contact us for more detailed information.