Basic Information:
Company Name: AMAZIN CARE TRANSPORT LLC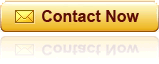 Company Location:USA
Buyer or Seller:I want to sell
Product Catalogue:Tire&Rubber Recycling
Detailed Information:
Business Type:
Keywords:tires,scrap,sidewalls,casing,bales
Address:7763 East McKinley Avenue
Introduction:We are a waste broker for waste semi-truck and car tires. We sell tire scraps, used tire for retread and casings. We also sell sidewalls, and tire bales truckloads and less than truckloads.
Send us an email for quote fro local, national and international supply.