Basic Information:
Company Name: garanti plastik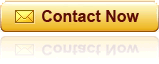 Company Location:Turkey
Buyer or Seller:I want to buy
Product Catalogue:Plastic Recycling
Detailed Information:
Business Type:Recycler
Keywords:PP,non woven,LDPE
Address:
Introduction:GARANTI PLASTIK is a group of companies who has 2 recycling factories (each 10000 m2), 1 power generating plant from burning scraps and 1 Caoutchouc (rubber) manufacturing plant.
We mainly buy PP non-woven scraps and LDPE post-production (99/1, A+ grade) and some 98/2. These could be post-production scraps or clean films.