Basic Information:
Company Name: Sanometal Trading BVBA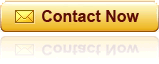 Company Location:Belgium
Buyer or Seller:I want to sell
Product Catalogue:Metal Recycling
Detailed Information:
Business Type:Trader
Keywords:copper,aluminum,mixed motor scrap,inox,electrical waste
Address:brussel straat 51 2018
Introduction:Sano Metal is family business founded in the 1980s, located near the port of Antwerp and has since grown into an innovative recycling company where the motto' Keep continuous usages of resources' is still being adhered to.
 
Sano Metal is the partner for who thinks beyond the removal of metals for the collection and processing of metal-bearing waste streams.Our activities are focused on the collecting and processing of ferrous, non-ferrous metals, cable remnants and related products. Owing to the skilled personnel, advanced production and special measuring equipment,  we can test every alloy to give the waste a second life . Our fully certified services will assure you a professional and reliable handling of your metal-containing waste experience.
 
our company will process 1500mts copper-containning waste , 2000mts aluminum-containing waste ,and 5000-6000mts mixed scrap metals per month , including: bare bright , cupric grain , candy , birch ,brass, ocean, tense , taint tabor , 6063 alu ,  zorba ,cable , motor scrap , compressor ,zorba , etc .
 
In the past few years ,Sano Metal has been processing towards the traditional market ,but in the meanwhile our  service has been extended to the globe.  Innovation makes us more professional, and also involves some changes . But what does not change is our familiar relationship with the customer. We will continually provide a total service for your waste management.