Basic Information:
Company Name: Antonio Espanae Hijos SL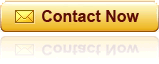 Company Location:Spain
Buyer or Seller:I want to sell
Product Catalogue:Plastic Recycling
Detailed Information:
Business Type:Manufacturer
Keywords:TRANSPARENT PET FILM ON ROLL,BOPP FILM ON ROLL,PVC SCRAP,HDPE GRANULE,LDPE FILM 99/5
Address:Joaquín Turina, 29 Avda. Francisco Montenegro Transversal 1
Introduction:We mainly focus on Plastic scraps And Metals like LDPE, HDPE, Copper scrap, Lead bar, Steel wires and etc. In addition to these, we also deal with scraps like aluminum, battery scraps and We promise our customers that all our scraps are in of best quality and the price is reasonable. Currently we are looking for genuine and reliable buyers of scrap materials. We assure that we have large stock of scraps so that we can satisfy all your scrap needs at right time. Now we are eager to form strategic relationship with business partners all over the world.