Basic Information:
Company Name: ACC Manufacturing and Agents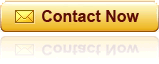 Company Location:South Africa
Buyer or Seller:I want to sell
Product Catalogue:Metal Recycling
Detailed Information:
Business Type:Manufacturer
Keywords:Copper,Cathode,Wire,Non ferrous,copper scrap
Address:112 Jeppe Street
Introduction:For more than a decade the Group has purchased, collected, processed and recycled all forms of ferrous metals (iron and steel) and non-ferrous metals (aluminium, copper, zinc, stainless steel, lead, nickel, brass, tin, bronze and others).

From our conveniently-located scrap yards in and around Johannesburg and Lusaka we purchase scrap metals from a range of Southern African sources including industrial enterprises, scrap metal dealers and private individuals. In addition, the Group acquires scrap metal from outside projects, where it is able to provide expert demolition services to mines and factories. It is fully equipped to deal with all environmental hazards including radioactive material and asbestos.

Our state-of-the-art equipment is designed to recover valuable metals from unsightly industrial waste and to produce recycled industrial and consumer products from what would otherwise be considered noxious and pollutant eyesores. Purchased scrap metal is processed by sorting into various product types and grades and then further processed. This cleaned prepared scrap metal is either consumed in our own steel and copper manufacturing operations or sold to local smelters for further processing. The balance is exported all over the world. With yards situated in and around the country's commercial centres, we are able to easily and cost-effectively handle large tonnages anywhere in the region.