Basic Information:
Company Name: Xinxiang AAREAL Machine Co., Ltd.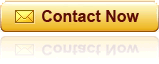 Company Location:China
Buyer or Seller:I want to sell
Product Catalogue:Plastic Recycling
Detailed Information:
Business Type:Manufacturer
Keywords:vibrating screen,vibrating sieve
Address:NO.268, North of Heping Road
Introduction:AAREAL was established in the year 2008, headquartered in Xinxiang City, Henan Province, which is specialized in the design and manufacture of screening and filtration equipment.
There are more than 100 employees, including 8 undergraduates and 20 mechanical specialties. The application engineers in our company have nearly 20 years of experience in screening equipment and thousands of materials separation experience. With a leading technology separation solution, we can help you achieve scientific and reasonable screening and filtration.
Our company takes the "on-line large capacity screening, on-line continuous dynamic filtration" as the product design concept, and the related products fill the gaps in domestic market. Our main products include Tumbler Screener, Gyratory Screener, Vortex Screen, Direct Discharge Vibrating Screen, Rotary Vibrating Screen, Ultrasonic Vibrating Screen etc.
On-line large-capacity screening breaks through the traditional screening concept, which is the real industrial screening, realizing the large capacity and high efficient screening.
On-line filtration is to challenge the continuity of solid-liquid separation of viscous liquids.
With high quality products, good reputation and high quality service, our products are sold well in more than 30 provinces, municipalities and autonomous regions, and exported to Japan, South Korea, Argentina, Vietnam, Pakistan, Mongolia, Russia, Canada, Sudan, Philippines, Fiji and other countries. The annual sales income is nearly 30 million CNY.