Basic Information:
Company Name: China Polymer Co., Ltd.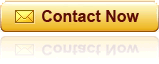 Company Location:China
Buyer or Seller:I want to sell
Product Catalogue:Plastic Recycling
Detailed Information:
Business Type:Trader
Keywords:PP,LDPE,PVC,LLDPE,HDPE
Address:Metro Building, Fuzhong 1st Road, Futian District, Shenzhen
Introduction:China Polymer Co., Ltd.,(web: chinapolymer.ecvv.com) founded in 2003, we are specialized in providing overseas customer with China plastic raw material such as PP/PE/PVC, which are originated from CNPC/SINOPEC/COONC and so on. ECVV is the first-class agent of above-mentioned refineries. for the past years, we have been dedicated to service customers all over the world and assisted many global small-and-medium-sized enterprises to participate in international trade and achieve more performance. We can ensure the quality of the products, looking forword to your consultation.