Basic Information:
Company Name: HOWORLD LIMITED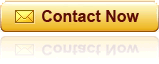 Company Location:Canada
Buyer or Seller:I want to sell
Product Catalogue:Plastic Recycling
Detailed Information:
Business Type:Trader
Keywords:LDPE,HDPE DRUM,PET FLAKES,PVC,ABS
Address:Box 5726 Westlock
Introduction:We are a large company with a good reputations and we deal with all kinds of scrap materials. such as Copper, Metal, Aluminium , Leather and Plastic Scrap and we supply worldwide. For more information, please dont hesitate to write us.