Basic Information:
Company Name: Tianjin Yishang Jinxin Trade Co., Ltd.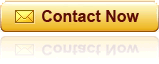 Company Location:China
Buyer or Seller:I want to buy
Product Catalogue:Metal Recycling
Detailed Information:
Business Type:Trader
Keywords:metals,minerals,chemicals,garments
Address:Wuqing District, Tianjin City, China.
Introduction:We are import and export company in China.
We mainly deal with metals, minerals, some chemicals, textiles, and garments.