Basic Information:
Company Name: Leather Fair Industries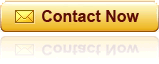 Company Location:Pakistan
Buyer or Seller:I want to sell
Product Catalogue:Textile&Leather Recycling
Detailed Information:
Business Type:Manufacturer
Keywords:Finished leather,motorbike apparels,gloves,horse riding equipments
Address:10/44 Neka Pura, Munir Road, Sialkot-51310, Pakistan., www.leatherfairind.com
Introduction:Dear Sir,
We are manufacturers and exporters of cow, buffalo sheep and goat skins. Leather and textile motorbike apparels, gloves and horse riding equipment. Leather fashion jackets of all types for men and women.
We don't compromise on quality at any stage. Our in house prepared leather has its own quality. Our garments are up-to customer's satisfaction from all aspects.
Our team of professional workers shows their craftsmanship at all stages. From leather selection to pattern making and from cutting to stitching and then final QC.
If you are interested in our products then it is requested to please give us a chance to develop a sample for you. You can send your own design or we can offer any one of us.
Our email contact is info@leatherfairind.com and our web address is www.leatherfairind.com. Thanks!
We are looking forward to receive your reply.

Nauman Solehri | Merchandiser
________________________________________________
Tel: +92-52-354 2755 | Mob: +92-333-8453427
Email: info@leatherfairind.com | Web: www.leatherfairind.com
Office: 10/44, Munir Road, Neka Pura, Sialkot- 51310, Pakistan.
We also have our office in the USA.