Basic Information:
Company Name: Jiaxing Bazhou Plastic Co., Ltd.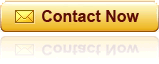 Company Location:China
Buyer or Seller:I want to buy
Product Catalogue:Plastic Recycling
Detailed Information:
Business Type:Trader
Keywords:scrap plastic,PP,PE,PET,PVC
Address:North Building 3, Lianhua Road, Fengqiao Town, Nanhu District
Introduction:Our main business is buying all kinds of scrap plastic such as PP, PE, PET, PA, PC, PS, ABS, PVC,EPS etc, mainly from Japan,US, Europe. We also sell these materials and pellets. Welcome to contact us.

Located in Yangtze River Delta, where has great demands for waste and recycling plastics, Jiaxing Bazhou Plastic Co., Ltd. purchases and process scrap plastics and offer high-quality recycling pellets to the plastic product factories.
With more than 30,000㎡ area of warehouse and yard, our company has our own advanced processing equipments such as various kinds of rolling and crushing equipments, about 10 pelleting production lines, standard electric weighing equipments,etc.We also get offical certificates: ISO9002 and Import Licence of the People's Republic of China for Restricted Solid Wastes That Can Be Used as Raw Materials . For the well-equipped factory, large warehouse and yard, well-trained and professional workers ,Jiaxing Bazhou Plastic Co., Ltd. wins good reputation and trust from our cooperated companies from all over the world. We are hoping to cooperate with more high-quality scarp plastic suppliers from Japan, US and Europe .