Basic Information:
Company Name: Cangzhou Meijie Trading Company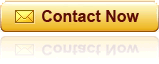 Company Location:China
Buyer or Seller:I want to sell
Product Catalogue:Textile&Leather Recycling
Detailed Information:
Business Type:Trader
Keywords:old clothes,used cloth
Address:
Introduction:Located in Cangzhou City, Hebei Province, our company annually buy and sell a large quantity of various used cloth. We are looking for long-term cooperated relationship. Welcome to contact us.