Basic Information:
Company Name: Dongwan Central Africa Environmental Protection Recycling Co., Ltd.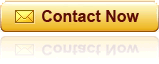 Company Location:China
Buyer or Seller:I want to sell
Product Catalogue:Textile&Leather Recycling
Detailed Information:
Business Type:Recycler
Keywords:old cloth,waste textile,old shoes,old bag
Address:
Introduction:Our company long-termly reclaim all kinds of used clothing, used bags, old shoes, waste jeans in large quantity. We sort and process them in our sorting center to improve their quality. The products would be sell to any regions or countries mainly in Africa that need them after be sorted and baled. We are looking for long-term stable old clothing seller and buyer at home and abroad.