Basic Information:
Company Name: Yee Jang International Co., Ltd.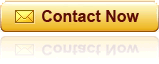 Company Location:Taiwan
Buyer or Seller:I want to buy
Product Catalogue:Plastic Recycling
Detailed Information:
Business Type:Trader
Keywords:PP/PE PELLET,TPO,PPGF,PMMA,ABS
Address:Wuncheng 3rd Rd.
Introduction:We import the plastic scrap from the foreign to Taiwan. We are interested in PP/PE pellet, PP-GF,PMMA,TPO,PS,PA,ABS ect. If you have any information about them, please contact with me.