Basic Information:
Company Name: Intersprint LLC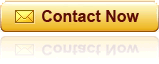 Company Location:Russia
Buyer or Seller:I want to sell
Product Catalogue:Plastic Recycling
Detailed Information:
Business Type:Manufacturer
Keywords:PET FLAKES,LDPE FILM SCRAP,HMS 1&2 and USED RAILS,BATTERY SCRAP
Address:Kirova street #140
Introduction:Dear Sirs,

We are ready to supply PET FLAKES CLEAR 100%.

We are MANUFACTURER OF FLAKES.

All our materials very good quality, natural color only,
100% clear and 100% clean. Material in safe white bags.

We offer very good material for recycling.

We can supply regular 200-300 MT every month.

Also we have other plastic scrap: ABS, LDPE, HDPE, PMMA...

We have AQSIQ, can do CCIC and DHTC 14 days.

We are stock owner and direct export (not agent).

Please, contact us for details.

INTERSPRINT LLC.

Thanks.